Who wouldn't want to be able control Cozmo's cute little face? Well now you can. Here you will find continually updated information on Cozmo face commands for the OLED display.
Cozmo Face – OLED Display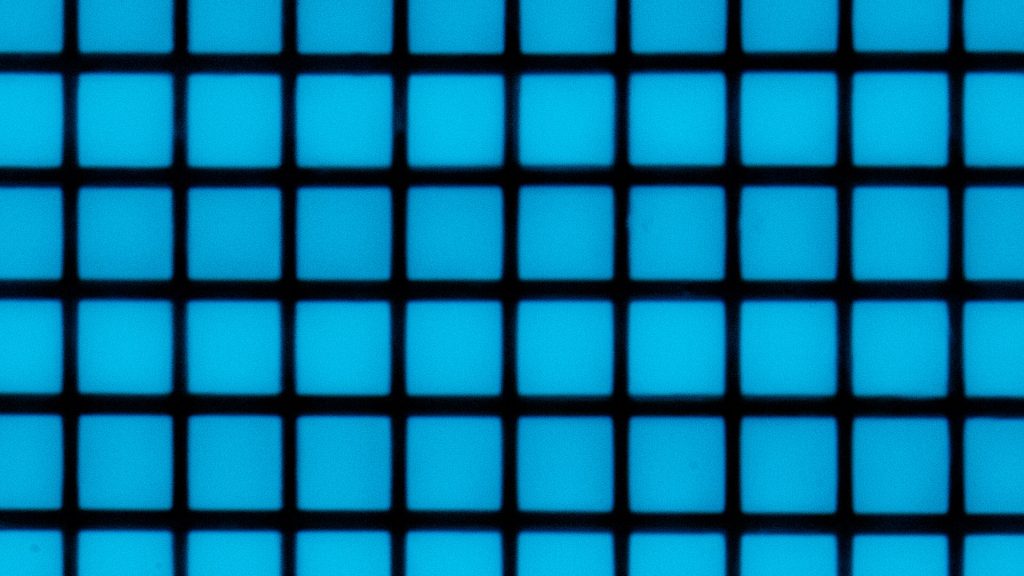 We took a picture zoomed in to the pixel level.
Cozmo's face is an OLED display covered by black transparent plastic. What is an OLED display, and why did they choose it for Cozmo's face? Oh, and how do you say OLED?
Well first, as an Engineer, I typically hear "Oh lead". That said, I tend to hear people call a normal Light Emitting Diode ( or LED ) and "El ee dee". Luckily this is less controversial than how to pronounce gif.
OLED stands for Organic Light Emitting Diode. Unlike normal displays, which often are LCD, OLED generates its own light. In an LCD there are backlights, and each pixel merely blocks a certain amount of red green and blue to make a color.
OLEDs also have red green and blue ( or RGB ) however each pixel is made up of 3 tiny dots. One of each color. Each dot glows at a certain intensity which makes the color you see. OLED is a pretty cool technology actually.
Why is Cozmo's Face an OLED Display?
OLED screens can be very small, and they look great. The picture quality of OLED is generally better than other options. This seems to be even more true for small screens.
Imagine needing a backlight. That adds parts and takes up space.
If there was a backlight, which glows even where you want the screen to be black, Cozmo's black transparent plastic might glow a bit.
Long story short, OLED looks great, is compact, and is affordable for small displays like Cozmo's face.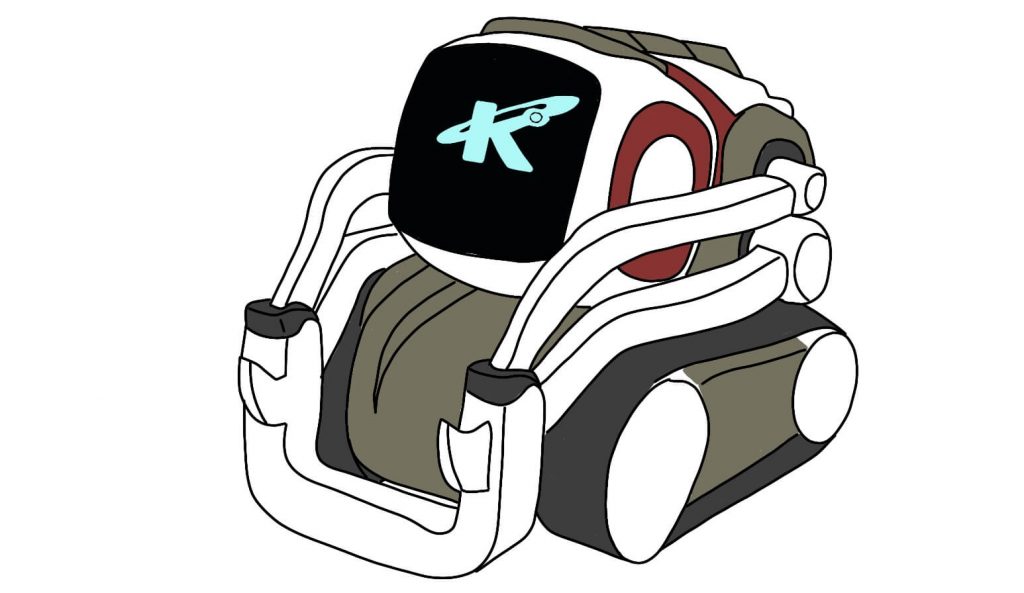 How to Control the OLED Display in Cozmo's Face?
Easy. Follow along.
There are ways to do this in Code Lab but at Kinvert we like to teach at a higher level than most. We focus on Python and the SDK. So let's get started!
…oh, and by the way. You could always take one of our Courses. Wink wink.
One thing I did is searched their code base so you don't have to. We have several things to work with:
cozmo.oled_face
cozmo.robot.Robot.display_oled_face_image_factory
cozmo.oled_face.convert_pixels_to_screen_data
cozmo.oled_face.dimensions
This is from http://cozmosdk.anki.com/docs/search.html?q=oled_face
In the future, as we do projects that use these commands, we'll link to them.
Cozmo Face Needs Screen Data
Whether you are trying to draw, write, or show an image on Cozmo's OLED display, you will need to make sure it is screen data. You can't just throw stuff on his face.
To convert what you're working with to screen data, you'll use one of:
cozmo.oled_face.convert_pixels_to_screen_data
Examples / Projects
Looking for examples and projects that use the OLED display in Cozmo's face? Look no further.
Wrapping Up
If you have any questions at all, please feel free to post a comment below or contact us via the Contact Page.
Also, don't forget that we have a ton more information on the Anki Cozmo SDK in Python.
If you are looking for help developing STEM curriculum, check out our article on Cozmo Curriculum for STEM Education K-12.
Cozmo Examples, Tutorials, and Projects for K-12 STEM Education Curriculum
If you want to do similar things with Vector check out the Anki Vector SDK and our Anki Vector Coding Examples.
If you're still very new to coding and robotics check out Block Coding and What is Robotics?