Robots are becoming a bigger part of our lives each year which makes the need for kids to learn Robotics more crucial than ever. Robotics for Kids prepares kids as automation takes over and the job market changes. In these Robotics Classes for Kids and Teens we will give the kids hands on fun projects. This fosters teamwork and problem solving since kids learn Robotics together with both new and experienced students.
Kinvert is THE innovator in STEM. This is the first K-12 semester long course using the Anki Cozmo SDK in Python anywhere.
This semester long course meets once a week.
Student must bring iOS or Android device with Cozmo app installed – we do not provide this. Kinvert brings the robots only.
Times and Locations:
Mondays – Clarkston- Jan 28 to May 13 – 10AM-11AM
Mondays – Clarkston- Jan 28 to May 13 – 11AM-12PM
Tuesdays – Royal Oak – Jan 29 to May 14 – 11AM-12PM
Tuesdays- Royal Oak – Jan 29 to May 14 – 2PM-3PM
Looking for more after school classes? Check out 3D Printing and Coding.
Check out our article on the Best Educational Gifts for Kids.
Students will have the option of using the Parallax ActivityBot 360 Robot Kit and/or the Anki Cozmo SDK. We are the first to teach semester long courses using the Cozmo SDK. We also teach kids Python at the youngest age we've seen around.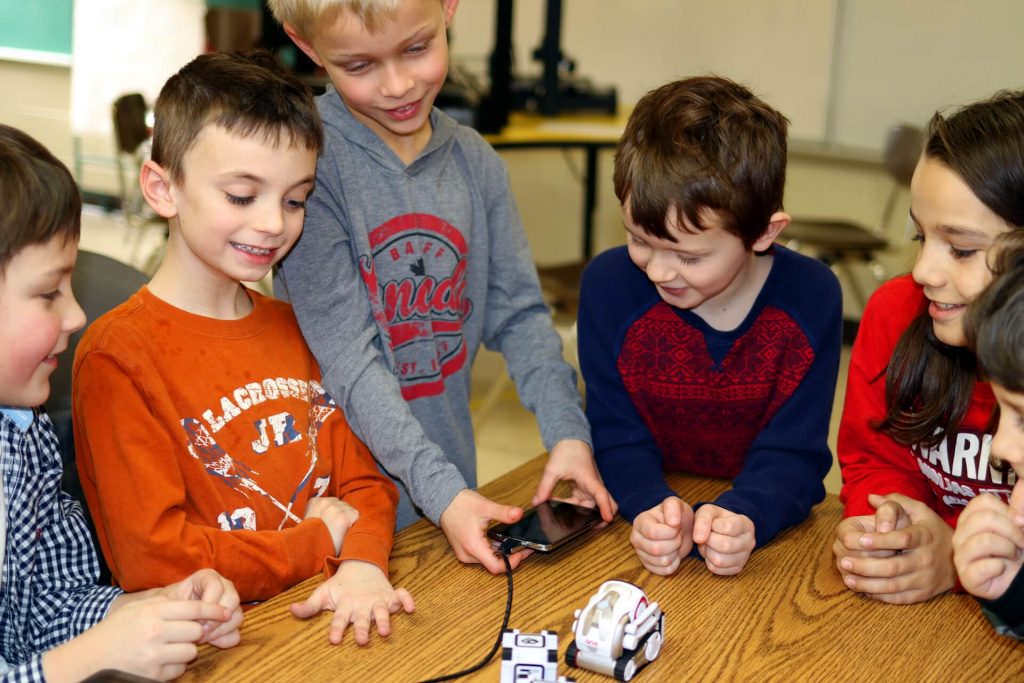 Clarkston – 9600 Ortonville Rd.
Royal Oak – 115 S Campbell
Robotics for Kids and Teens – Useful Links
If you're interested in your kids learning more about this crucial topic, you'll probably enjoy the links below.
Ultimate Guide to Robotics Projects and Ideas
Ultimate Guide to Homeschool Robotics