Anki Cozmo Vs Vector. What's the difference between Anki Cozmo and Vector? Find out from this robotics expert and our Cozmo vs Vector comparison chart here.
Which is better? Long story short, it depends.
Oh, one more thing. We're the first to write about this. News is still breaking. Every day we learn something new. So check back often as we'll be updating this article regularly to keep you informed and up to date.
The Anki Vector SDK Alpha is now available to everyone!

Updated January 13 2019 – Screen Comparison
Update April 29 2019 – Anki is Shutting Down
Just Get This as a Gift?
Want to get the most out of your gift?
Make sure to check out the section on batteries. These are not the sort of batteries you have sitting around your house. Check them out on Amazon – https://amzn.to/2KN1ISk (will open in a new tab)
Don't forget to join our mailing list. We've taught thousands of people Coding and Robotics, and we know what causes some gifts to collect dust. We made a mailing list specific to Cozmo and Vector with updates on activities and how to get the most out of your new robot friend. I can tell you the feedback from the mailing list is incredible and you should at least check it out. You can unsubscribe at any time.
This is not just a toy! It is also an excellent way to learn programming. This is another reason why our mailing list is important.

Anki Cozmo Vs Vector – Outline
Whether you're looking for a quick answer, or you want to look at each difference in detail, we have you covered.
Please Stop Scrolling and Read This – 10 Seconds
Coding is a vital skill, and I can help YOU learn it for free. I've taught 6 year olds and I can teach you.
Both Vector and Cozmo can be programmed in Python. It is easy to learn yet very powerful. It's the main language used by Data Scientists in AI / Machine Learning.
OK – that's the end of the 10 seconds. If you're interested in taking a minute to see what you can program Vector to do, please check out Anki Vector Examples, Projects, and Tutorials.
We also have a similar article on Anki Cozmo Examples, Tutorials, and Projects.
Have you set up a TV for your grandma? Don't be that person when you're old because you never learned programming.
Anki Cozmo Vs Vector – Similarities
There are many similarities between the Anki Cozmo and Vector. Let's look at a few here.
---
    Cube Battery
Luckily Cozmo and Vector use the same cube batteries. These are NOT AA or AAA standard sized batteries.
Though we only get a few cents it would be cool if you could help support us by buying through this link with Amazon. You won't pay a penny more – Cube Batteries – https://amzn.to/2KN1ISk
An important article and video is How to Replace Cozmo and Vector's Cube Batteries.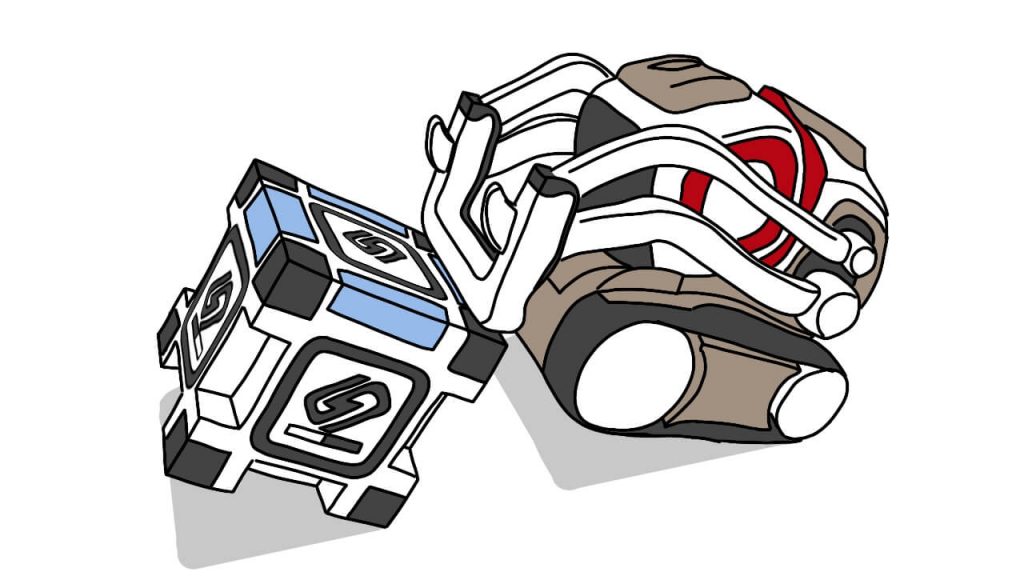 ---
    Mechanical Function
Both are pretty similar when it comes to mechanical function. Both Vector and Cozmo drive on tracks, have a tilting head, and a moveable lift. It seems they are both about the same size.
There is a lot more to a robot than just the moving parts. The most important bits are the bits – and bytes – that are under the hood.
    Other Physical Similarities
They sort of look like siblings, don't they? An overall similar appearance is clear. We can go over the subtle and not so subtle differences later.
Pretty much everything is a very similar shape. Let's look at a list of items both share.
Camera in 'mouth'
Screen display for face
Speaker
Backpack light
Drop sensors
IMU – Inertial Measurement Unit
That said, I already know for sure there are differences in everything here except maybe the IMU. (I did later find out the new speaker is different though we don't have details yet). As soon as I find out I'll update this article. We'll go in to these differences in detail.
Anki Vector Vs Cozmo – Features Exclusive to Cozmo
I mean there are certain things that are negatives – such as having a blue only screen. But we're here to focus on the positive attributes of Cozmo when compared to Vector.
The biggest one that immediately leaps out to me is that Cozmo has THREE cubes instead of one.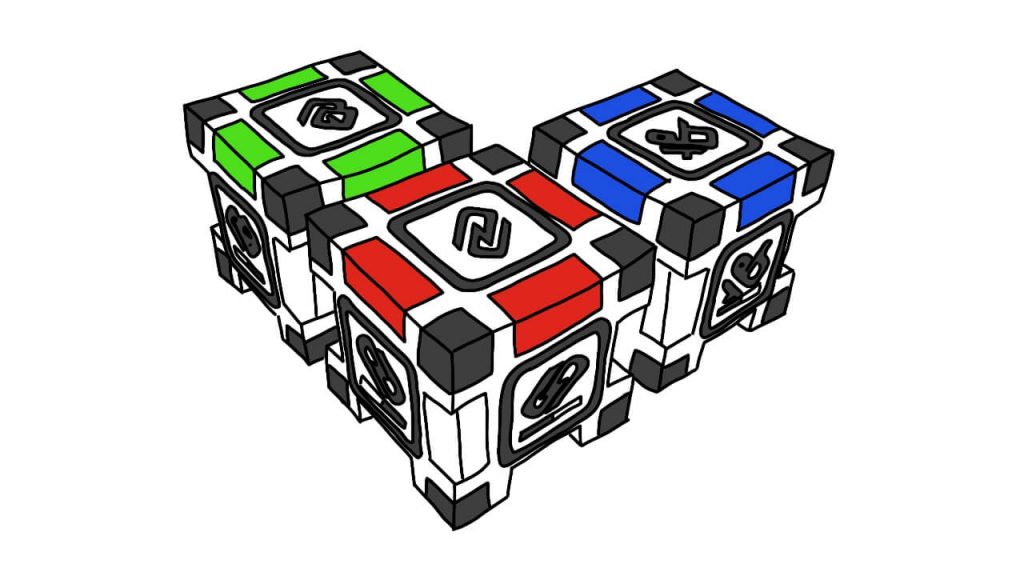 Maybe Anki will make a kit you can buy later which will contain more cubes, but it will stink to have to pay more to get a couple more cubes, right?
Having multiple cubes enables Cozmo to do amazing and entertaining things. Cozmo can:
Stack Cubes
Knock over cube stacks
Play games with multiple cubes
Play hide and seek
So much more…
Can Vector do that? Well… I doubt it at least at first. And to buy some expansion pack containing extra cubes is going to sting a little.
There you have it. My biggest gripe about Vector. Oh well.
Anki Cozmo Vs Vector – Features Exclusive to Vector
You can read this in more detail in What's Inside Anki Vector.
Remember, this section is talking about entire attributes. We'll go in to detail in the major differences later. Yes, Vector has a multi color display, but Cozmo also has a display. This section is purely for items completely lacking.
Vector has a Microphone Array! This was something we all wanted with Cozmo and didn't get. We are thrilled that we now have a cute lovable robot with a mic built in. Voice commands, sounds, Vector will be able to react to many things Cozmo simply could not.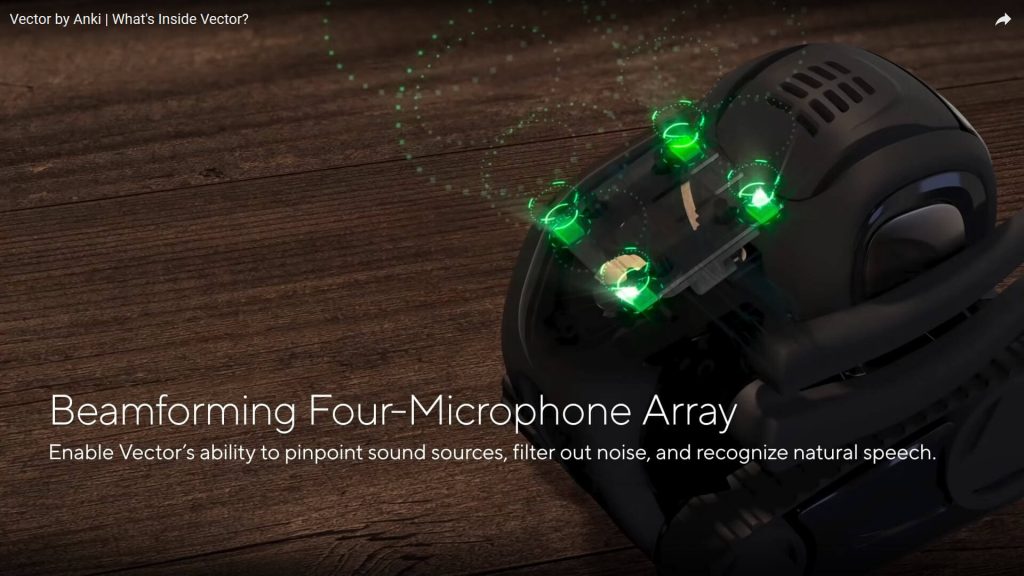 Source: Anki's YouTube Channel
Vector has a capacitive touch sensor. So now Vector can tell if he is being petted or tapped on the shoulder. This will be a lot of fun in the Anki Vector SDK in Python. Very excited about this.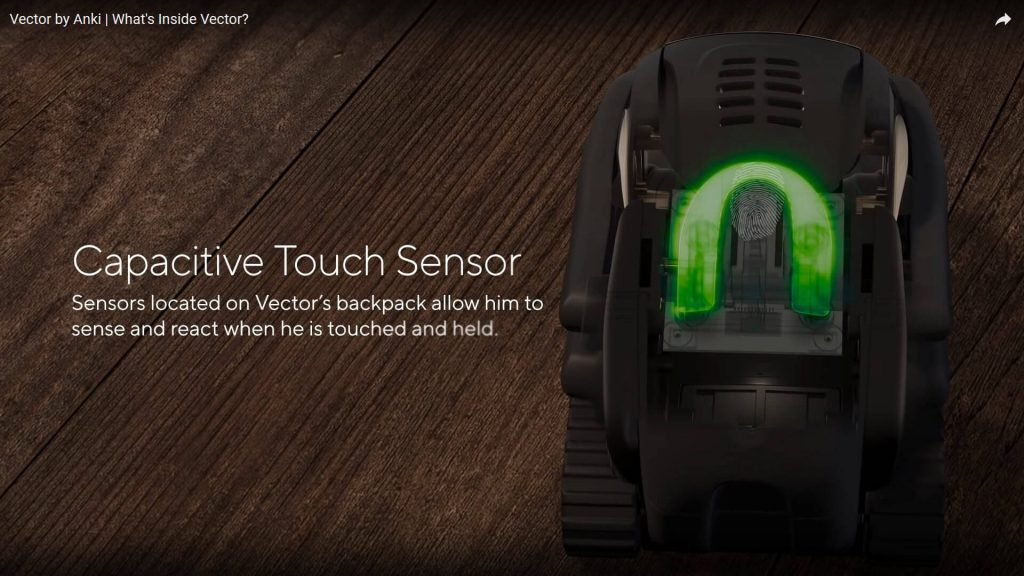 Source: Anki's YouTube Channel
Vector sports a distance sensor in the front. Cozmo had a big problem with crashing in to stuff and it seems Vector will shine here. This opens a whole world of possibilities both in how Vector can react in the world when in vanilla mode, and especially in the SDK. The other robots we teach with such as the Parallax ActivityBot 360 have distance sensors and it's about time we have such an incredible feature from Anki.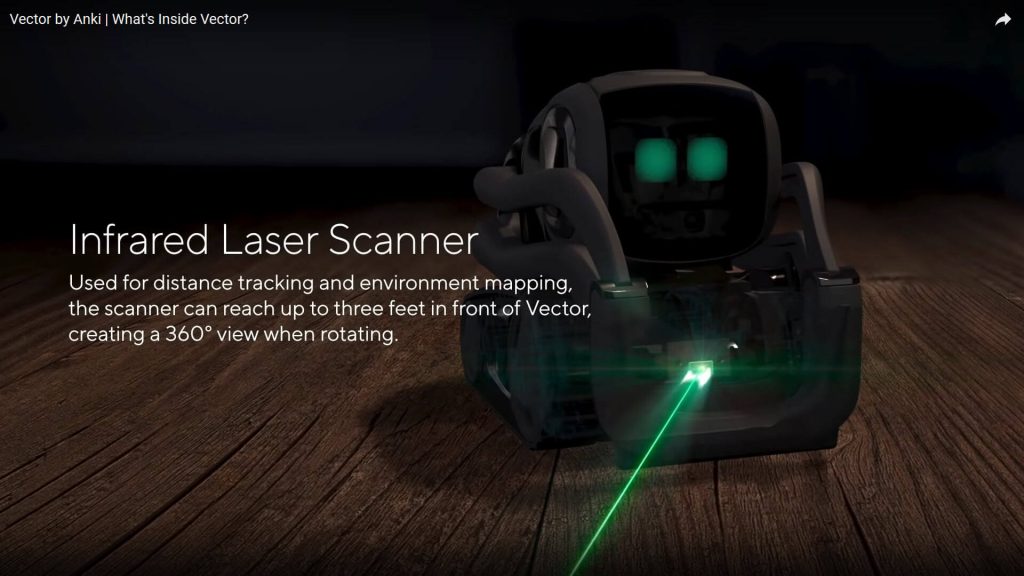 Source: Anki's YouTube Channel
On. Board. Processing. Gone are the days of getting all our students tablets, USB cables flying all over the place, and a plethora of other issues we had with Cozmo. Vector has a Qualcomm chip on board to do the heavy lifting.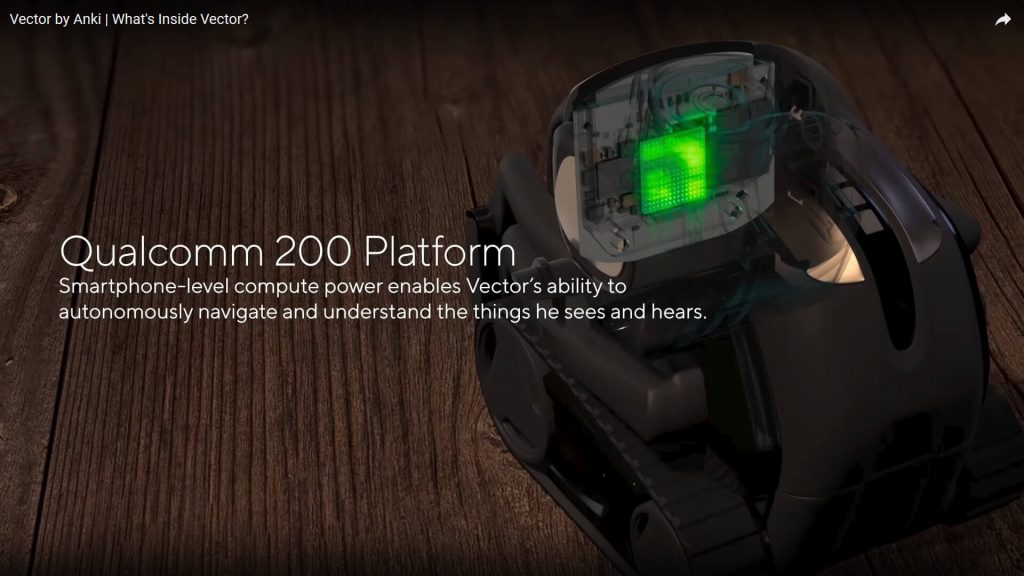 Source: Anki's YouTube Channel
…more on the way! This article is a work in progress and will be updated as we get news from Anki.
https://www.anki.com/en-us/vector
Interactive Anki Cozmo Vs Vector Comparison Chart
Interactive Anki Cozmo Vs Vector Comparison Chart
You can click on many of the elements in here and you'll be taken to more specific information. This Anki Vector Vs Cozmo Comparison Chart will be updated as news comes in.
Side by Side Comparison
How does Vector compare side by side with Cozmo? We lined everything up to show exactly how they compare.
Please note that Vector is directly out of the box. I didn't clean any of these robots off for the image. Particularly keep in mind that both Cozmo robots have been used heavily in the Kinvert classroom. Hundreds of kids have used them. They've held up to the beating they've taken. Due to their heavy use in our Robotics and Coding classes they won't look as fresh as Vector.
The picture of Cozmo was taken against a black background so he wouldn't just blend in.
The front wheels were placed in exactly the same spot without the camera moving.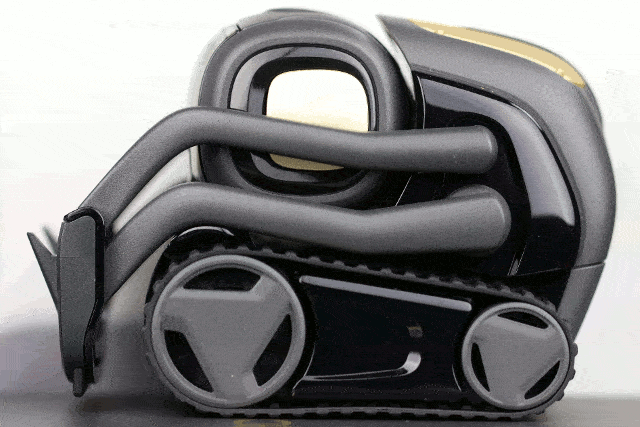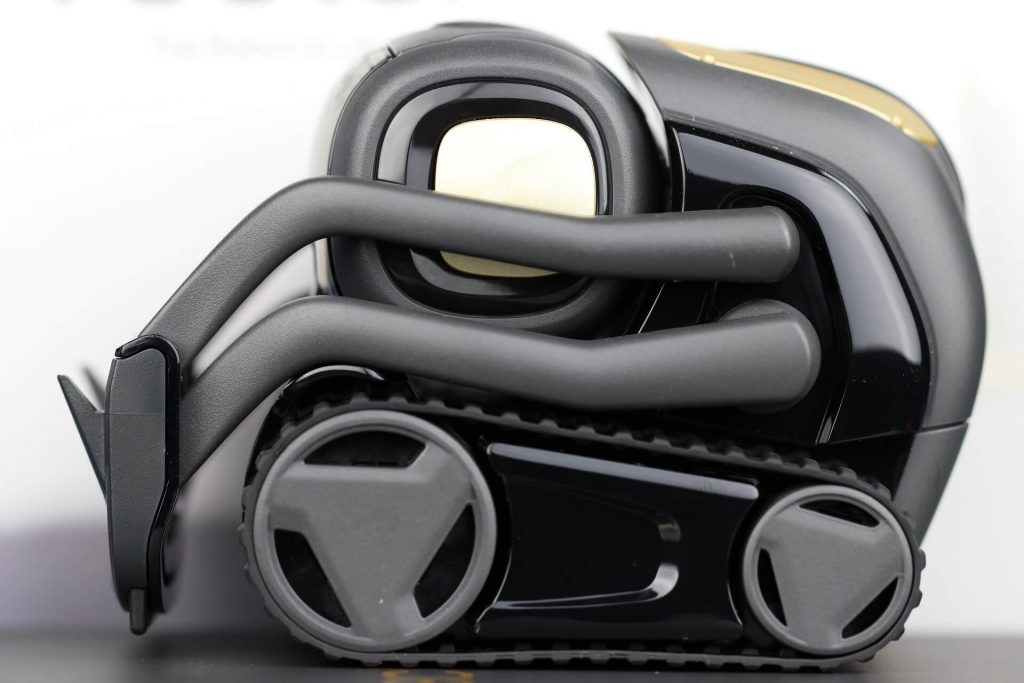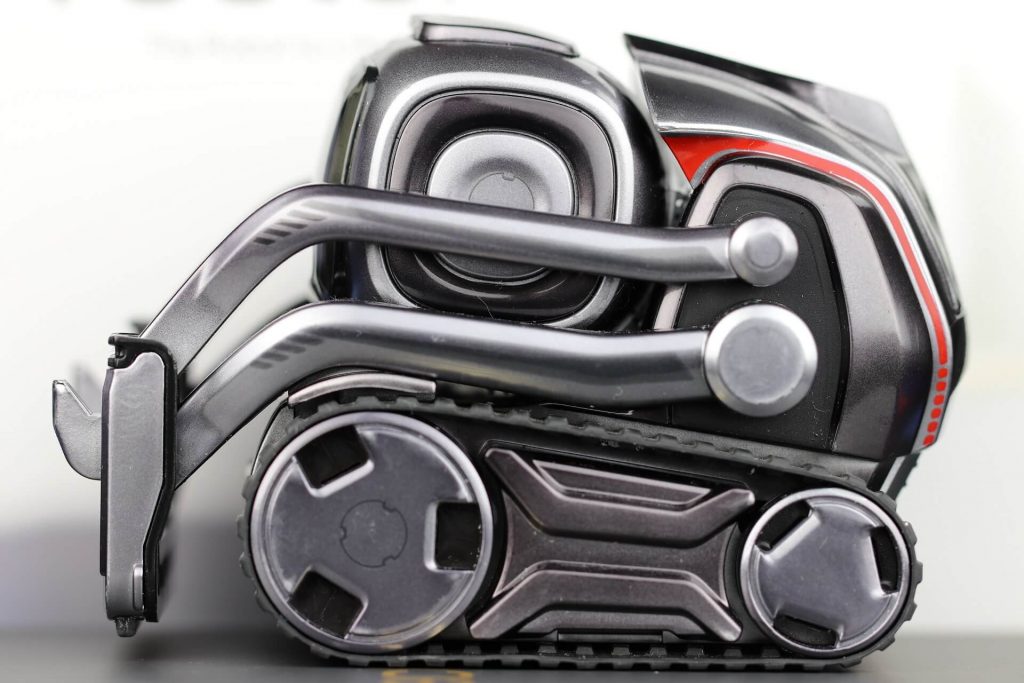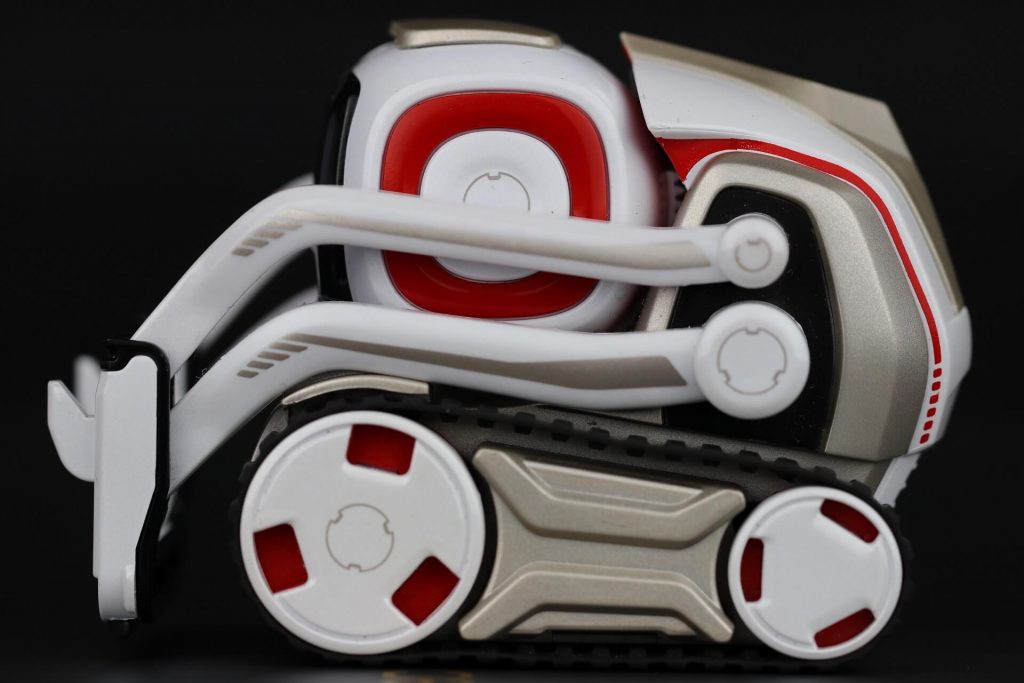 Face Display IPS VS OLED
https://www.youtube.com/watch?v=6uV1bM6E0qA
Both of these images are to scale.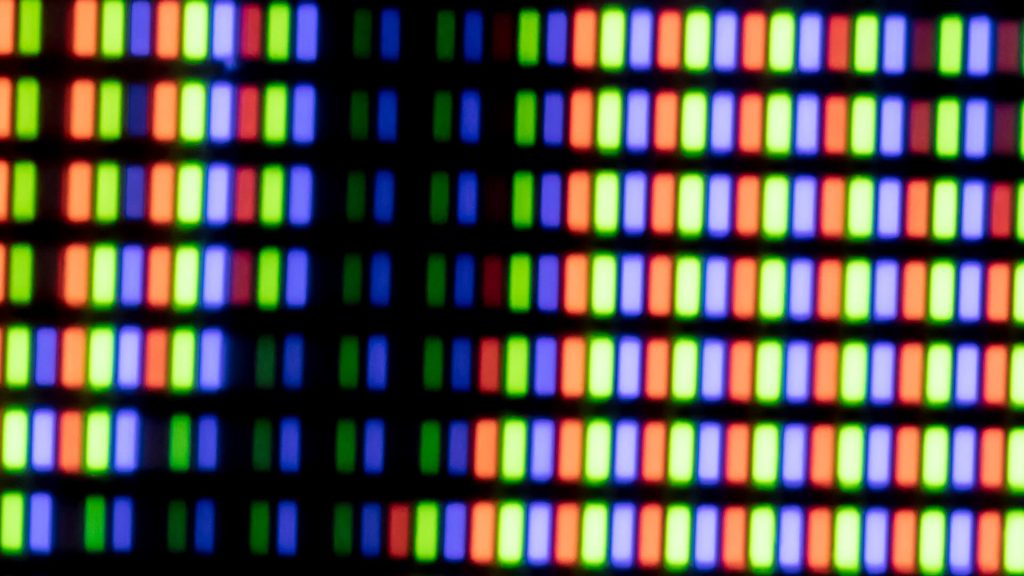 Note that for each pixel, there are 3 little portions. They are red, green, and blue. To create white, all three shine brightly. To create the Kinvert blue, it mixes some blue and green.
To the top left is orange. That darkest area is the dark blue of the Kinvert K. The brighter area to the right is white at full brightness.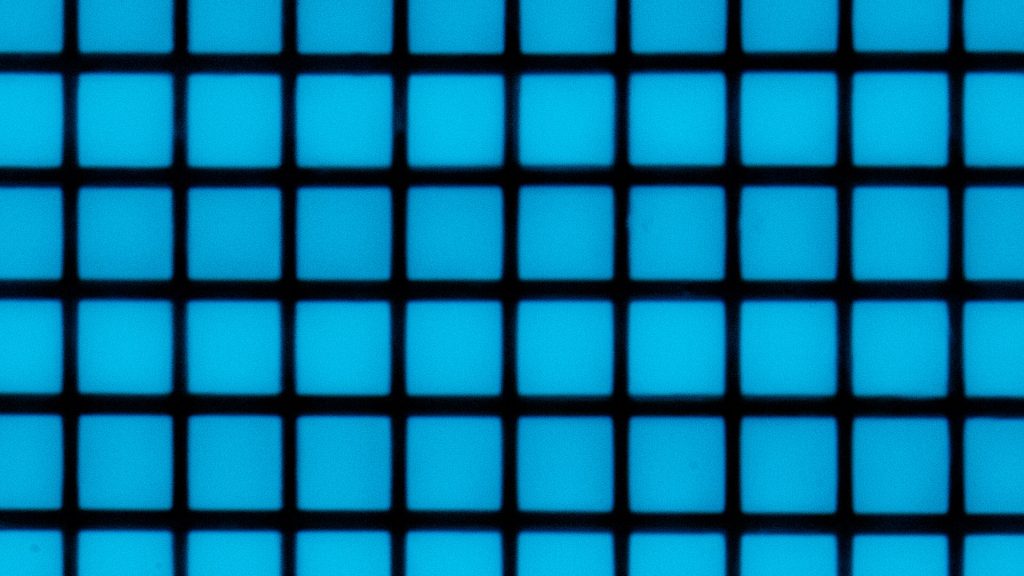 These are the pixels for Cozmo. As you can see they are much larger and only blue. Please note, when you look at Cozmo you tend to see his screen skip every other row of pixels. In this case it was a long enough exposure that all rows are turned on.
As you can see, the pixels for Vector are much smaller and are RGB. So they can create many colors.
With Cozmo, it can only create blue. Also the pixels are much much larger.
That said, Cozmo has far better dynamic range. The blacks are much more crisp.
Want to Learn More?
Kinvert is here to help, whether you're a parent, school, or student.
A new robot to check out is the Sphero RVR SDK.
If you want to stay up to date with all things Vector and Cozmo related, including our online course teaching you how to code, please fill out the form below.
There are a ton of other platforms for you to learn robotics. Check out our Ultimate Guide to Robotics Projects and Ideas.
    Parent?
We have a ton of ways to help. If you want to prepare your kids for coding Vector, maybe get started with Cozmo. We have a bunch of articles on that and we've already linked to a couple above.
Kinvert also provide several classes. In particular you should check out Robotics for Kids and Teens, and Coding for Kids and Teens.
Finally, we have a great article on the Best STEM Gifts for Kids and Educational Robots for Kids.
Ultimate Guide to Homeschool Robotics is great for anyone who wants their kids to learn robotics from home.
    School?
We have helped schools get started in Robotics / Coding. We've helped them up their game in those topics. Looking in to a School Makerspace? We've done that too! Anything STEM related, such as Choosing the Best School 3D Printer, please Contact Us. Kinvert is here to help.
---