Anki made a new update to the app adding Cozmo Education Mode. While this might not help most people at home this amazing for Educators. We'll tell you why.
The Cozmo App Dark Ages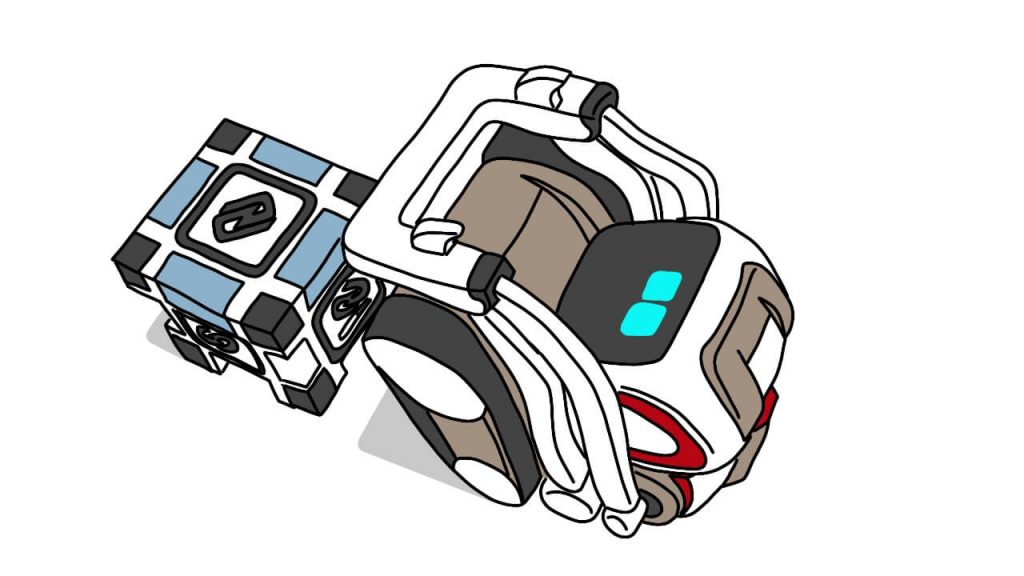 At Kinvert we have over 30 Cozmos. That means over 90 cubes of mayhem.
Cozmo would happily connect to a cube across the room. With a classroom full of kids wanting to program their Cozmo to react to a tapped cube etc, this created a nightmare scenario.
As a STEM Educator, we asked Anki to help solve these issues, and they listened!
Struggling to find the correct cubes is a thing of the past.
Starting a Monday morning with 30 Cozmos waking up and doing the fire truck alarm are over.
Since using Education Mode in the Cozmo App, those opening distractions of unlocked rewards haven't been seen.
Cozmo Education Mode
https://www.youtube.com/watch?v=yT6MRoaDuKs
In Education Mode, there are a few great additions:
You can now identify cubes
Connect to the same cubes each session
Start in Code Lab!
No more distractions such as Feeding and Tune Ups
Cozmo starts up quiet and calm
Cozmo Connect to Correct Cubes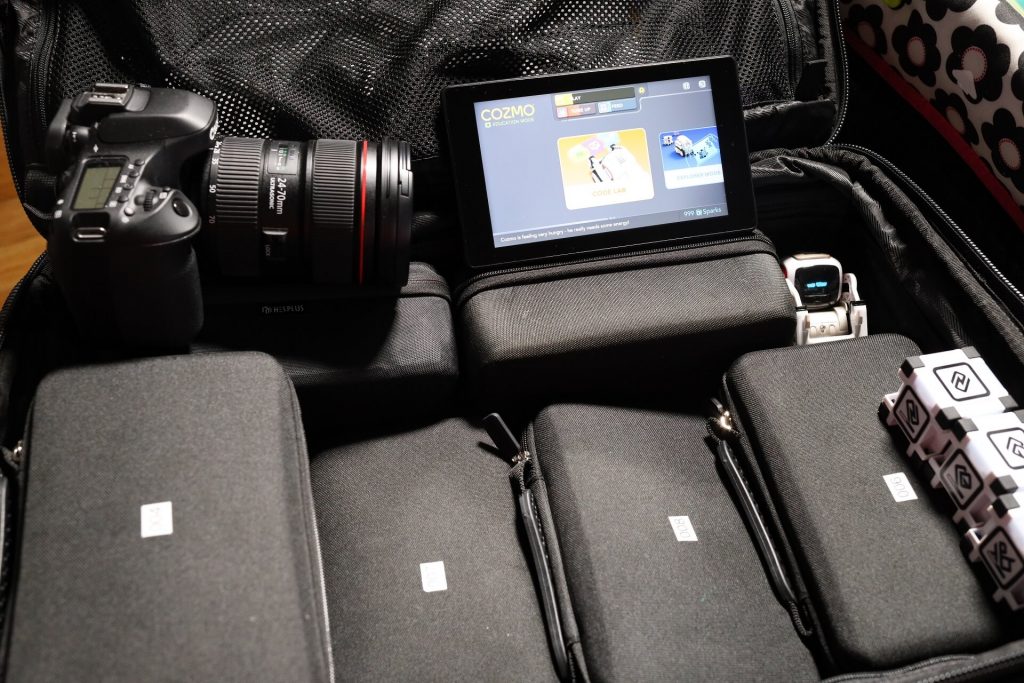 One of the issues was connecting when we have so many cubes in the classroom.
Cozmo used to connect more or less randomly to any cube. When you're a STEM Educator with 90 cubes in the room, that can be a big issue.
That has been fixed with Cozmo Education Mode.
First, you can always connect to the same cubes.
Also, if students put cubes in the wrong cases, you can easily identify cubes now.
A great addition to the Cozmo App!
Start in Cozmo Code Lab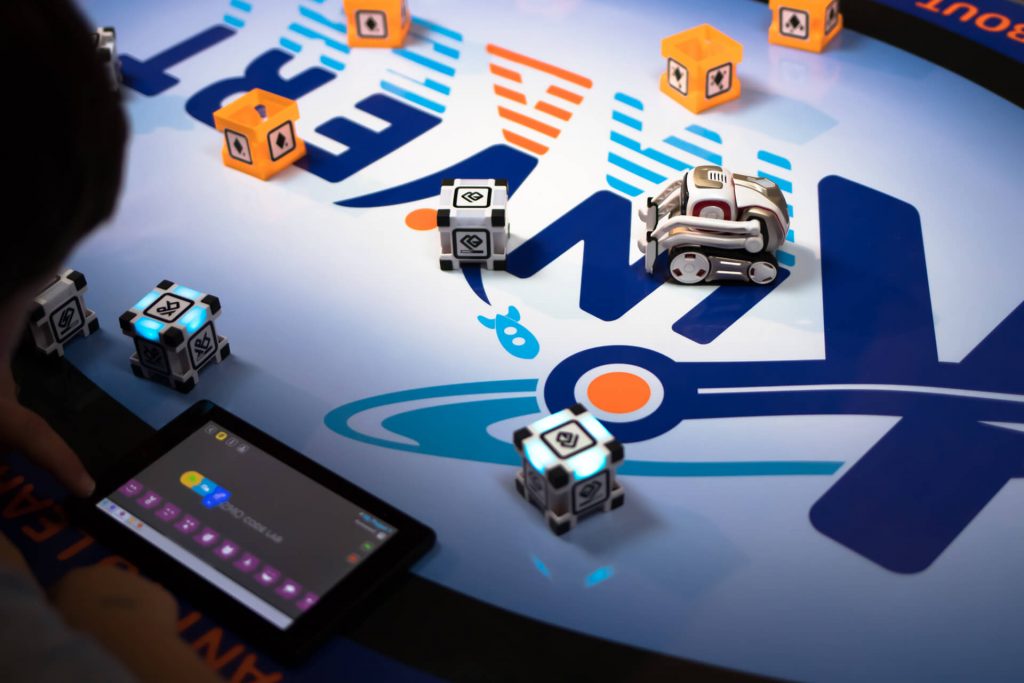 Though we tend to have students using the SDK (link below) often times schools bring us in for short sessions.
For this Python is overkill (see our article on Age to Teach Kids Python).
When we aren't doing Python we have students in Code Lab and it's important to get straight to it.
Attention spans in classrooms full of younger kids is important and starting in Code Lab is a big help.
Fewer Distractions for More Learning

This update also gets rid of those pop ups showing loot boxes and unlocked Cozmo abilities.
In addition, you won't find students trying to feed Cozmo and tune him up any more.
It used to be difficult from across the room to catch students not paying attention, as they could be doing things like feeding Cozmo.
From a distance it can look like they're working. But they're just playing and not learning to Code.
Now that feeding and tuning are locked out, it helps even more with keeping students focused on the Coding in Code Lab. (the SDK never had this issue)
Other Things to Read at Kinvert
We don't only write about Cozmo. Other topics covered include 3D Printing such as What Does ABS Stand For, What is ABS, Flexible TPU Filament, and 3D Printer Repair.
Another topic we cover a lot is Cozmo Vs Vector, the Anki Vector SDK, and Anki Vector Examples.
There are many Anki Cozmo Examples, and we talk about the Anki Cozmo SDK.
There is plenty more at Anki Cozmo Curriculum, Homeschool Robotics, What is Robotics, Robot Dinosaurs, and Block Coding and Visual Coding.
Please note – Anki Closed – How to Save Anki Cozmo.
Finally, we have an amazing mailing list that can help keep you up to date with all things Cozmo. You can unsubscribe at any time.