The Monoprice Mini Delta is an affordable 3D Printer with a lot of great features and a few problems as well. Kinvert thinks it's a great value. Here's why.
This article will cover a lot of material so we made an outline to help you navigate.
Kinvert will be regularly updating this to keep you up to date with the Monoprice Mini Delta 3D Printer.
Monoprice Mini Delta 3D Printer Outline
The items below are clickable and will take you to the section you're after. Here is what we'll be covering about the Monoprice Mini Delta 3D Printer:
Monoprice 3D Printers
I want to quick go over some of the other 3D Printers made by Monoprice to give you a bit of a view of the landscape here.
For each of these we'll be giving you other 3D Printers to consider as well.
Monoprice Select Mini 3D Printer V2
This tends to sell for around $190 and has a build area of 120mm X 120mm X 120mm. The Monoprice Select Mini V2 comes with a 0.4mm nozzle which takes 1.75mm filament. With a heated bed up to 60C and a nozzle up to 250C they claim you can print with PLA, ABS, Wood Fill, Copper Fill, Steel Fill, and Bronze Fill.
When we used the earlier version of this we only printed with PLA. That wasn't due to a limitation of the printer but rather since we teach 3D Printing for Kids and Teens we don't want the fumes associated with other filaments.
Again, we used the earlier version. It stopped printing likely due to a clogged nozzle and also the extruder wasn't engaging well anymore. I could have fixed this myself almost certainly, but this particular 3D Printer belonged to a school and they returned it.
If you want to know how to fix this sort of issue (it's an easy fix generally) check out our article on 3D Printer Repair.
Monoprice Maker Select 3D Printer V2
I believe this is a Wanhao i3 clone. At Kinvert we use the PowerSpec i3 Plus which is a very similar 3D Printer.
We have had a lot of success with this sort of 3D Printer. For the price and capability it is hard to beat.
The problems we had with the i3 platform in general is:
Not very portable
Loses level easily particularly when moved
More expensive than Monoprice Mini Delta
Difficult to level

z endstop not great
Multiple Z screws can get off level
If you will always be keeping your printer stationary and away from anything that can bump it, the Monoprice Maker Select and other clones such as PowerSpec i3 Plus are great options.
Monoprice Maker Select Plus 3D Printer
This is very similar to the Monoprice Maker Select. As far as I know the only difference is that the touch screen is built in to the main 3D Printer.
So you don't have that extra control system you need to move around.
We have the PowerSpec i3 Plus which is basically the same as this. We love it overall. Since this is very similar to the Monoprice Maker Select 3D Printer you should read what we had to say about that.
Monoprice Maker Ultimate 3D Printer
We have never used one of these but they have good reviews. When we know more we will talk more about it here.
Monoprice Delta Pro 3D Printer
We have never used one of these but they have good reviews.
I'm not sure where this one fits in the market at the moment though. I think it will be a long time before we have a good deal of information on the Monoprice Delta Pro.
Monoprice Mini Delta 3D Printer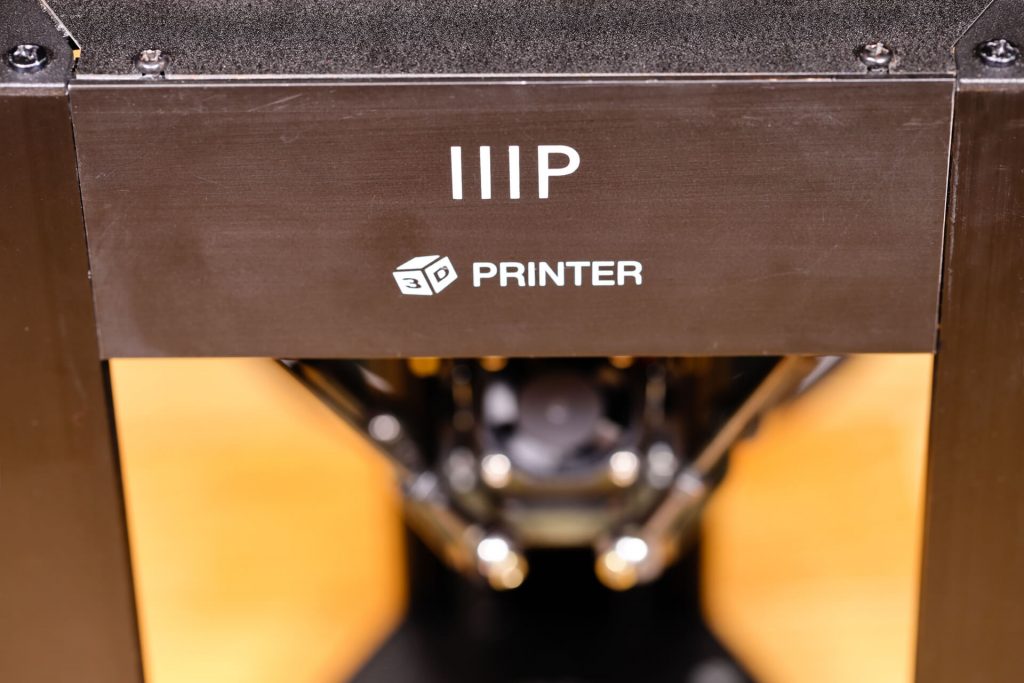 The Monoprice Mini Delta is one of the primary 3D Printers we use at Kinvert to teach kids 3D Printing. It is the subject of this article and we'll cover it a lot more in depth than the others in the coming sections.
Monoprice Mini Delta Pricing
The price for a brand new Monoprice Mini Delta is around $160. You can find them used and we tend to see them sell for around $120-130 or so.
This, in my opinion, is an absolutely amazing price and is very hard to beat. You'll be hard pressed to find a kit 3D Printer for this price.
Monoprice Mini Delta Auto Leveling Bed
One of the things that is great about the Monoprice Mini Delta 3D Printer is that it is self leveling. There is a system for auto leveling which pushes the nozzle on the bed at various places. The buttons under the bed indicate when the nozzle touched the bed.
Since Kinvert moves 3D Printers in and out of cars all the time while we're teaching in various school districts we absolutely love this feature.
Not only is the printer small, light, and tough, it also can auto level which makes it much better for us than i3 types.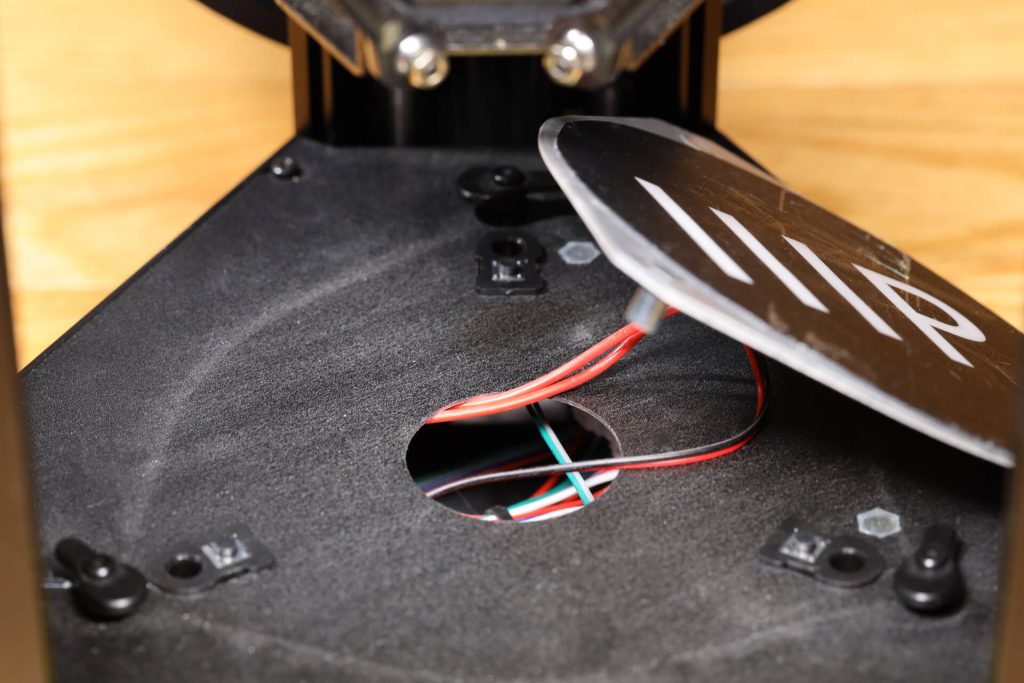 There are 3 buttons under the bed as you can see here. The clamps help hold the bed down, the pins hold location in the XY plane, and the buttons indicate when the nozzle nudged the bed.
Monoprice Mini Delta Portability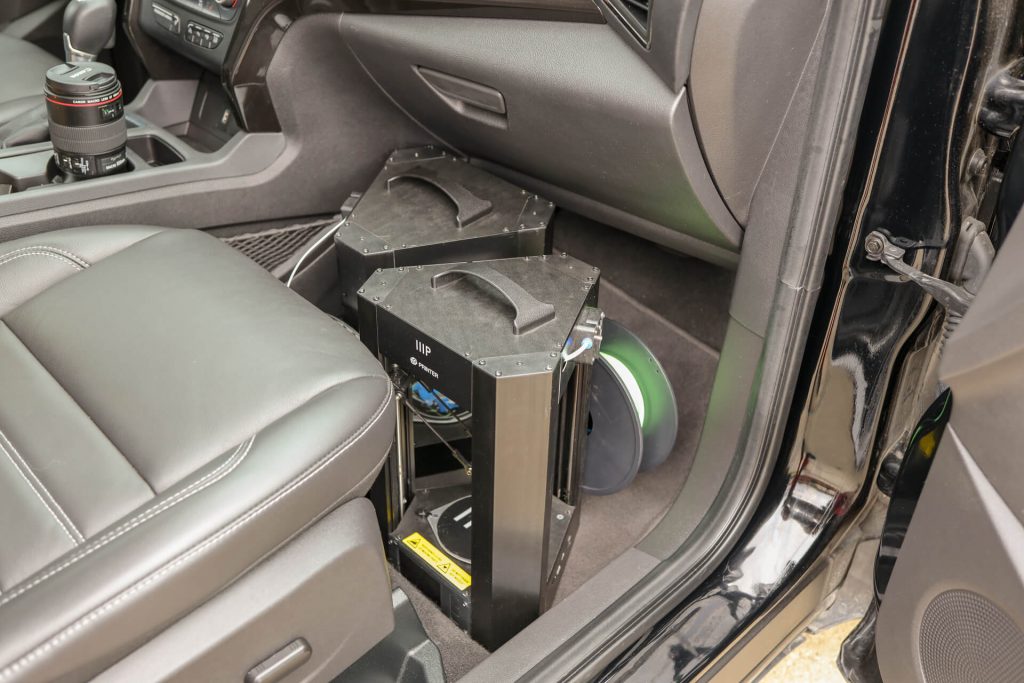 This is a bit of a repeat, but the Monoprice Mini Delta is an incredibly portable and sturdy 3D Printer.
It is incredibly light weight, sturdy, and easy to set up.
When choosing printers that must be brought on location (and not stored like in a school library) the Monoprice Mini Delta is our go to 3D Printer.
Monoprice Mini Delta Problems
There are a few primary issues we know of with the Monoprice Mini Delta 3D Printer:
Small build volume
Some people need custom GCODE
Thermocouple doesn't seem accurate
Sometimes doesn't level properly so watch first layer
Part Failures

Optical Endstop – How to Replace Endstop on Monoprice Mini Delta 3D Printer
Torn bedsheet
Their original Micro SD Card is junk (cheap to replace)
All 3D Printers will have issues. While we want to list what we know of to help you make your decision about what 3D printer to buy, please be aware overall we are very happy with the Monoprice Mini Delta.
Monoprice Mini Delta Vs …
We will update this as we find more 3D Printers to compare to.
If you are considering this 3D Printer you may also want to look in to:
Creality Ender
Monoprice Select Mini
Monoprice Mini Delta GCODE
Some people say they need custom GCODE for the Monoprice Mini Delta. As we come across useful bits of GCODE we'll be adding them here.
Monoprice Mini Delta Build Quality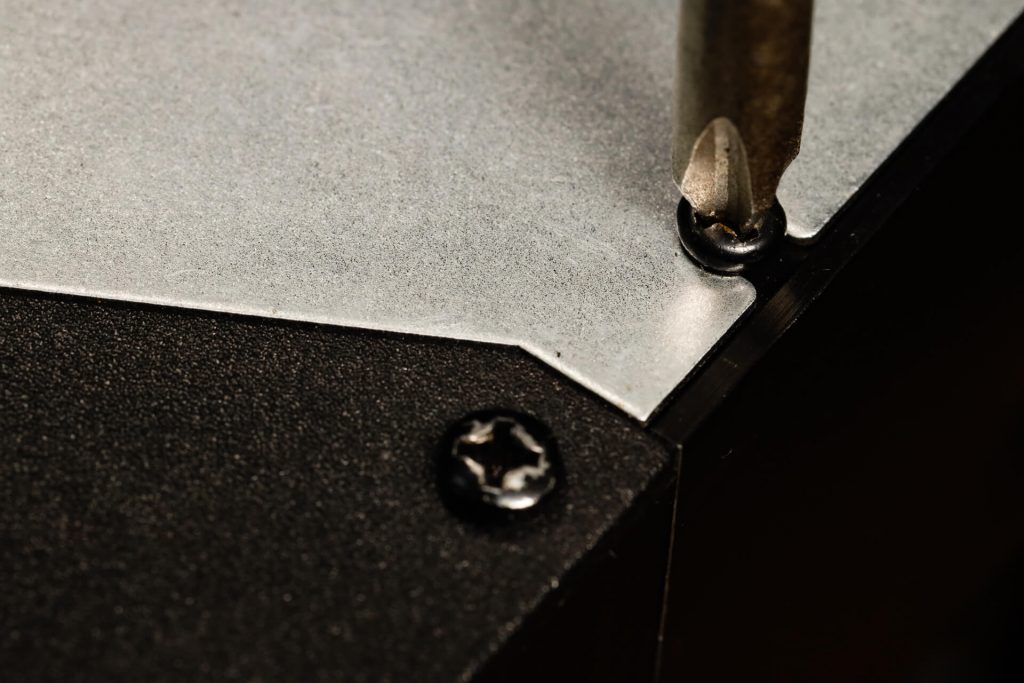 The Monoprice Mini Delta has metal where it matters. Though there is some plastic overall one of the main reasons we bought more of these is despite the light weight, this thing is built like a tank.
Every week these things go in and out of a car 10 times plus. I don't box them. They just go on the floor in front of a seat in my car. They bounce around with turns and brakes.
With the Monoprice Mini Delta being a partially enclosed metal frame it is very sturdy. I have never had a Monoprice Mini Delta lose its level due to all the jostling they are subjected to every week.
The only issue we've had with our was an Optical Endstop going out. It was a quick and easy fix. You can read more on that at Replacing Monoprice Mini Delta Optical Endstop.
Monoprice Mini Delta Print Quality
We have found that prints come out just fine with the Monoprice Mini Delta. Keep in mind, when I say just fine I mean they stack up with other 3D Printers we spend $350-$700 on.
For the price, the print quality in my opinion is amazing.
Keep an eye on your first layer though. While the Monoprice Mini Delta bed does auto level, they seem to have gone with pretty cheap buttons which leave a bit of play when auto leveling. Sometimes we have prints with a first layer printed a bit too high. You can catch it quickly and start the print over. Chances are within a couple tries you'll get a good first layer height. This may also be fixable with GCODE.
One thing we've printed with great consistency is the Articulated Slug. You can find this at Thingiverse.
https://www.thingiverse.com/thing:2818955
So to recap, the print quality is sufficient, however for the price we think it is absolutely amazing.
Other Interesting Stuff
At Kinvert we cover a lot of STEM topics.
Chances are you'd be interested in reading What is ABS Plastic, What Does ABS Stand For, Flexible TPU Filament, and 3D Printer Repair.
We also write about robots such as the Anki Cozmo SDK, Anki Vector SDK, What is Robotics, and Robotic Dinosaurs.
If you are interested in getting started in coding check out Block Coding or Age to Teach Kids Python, also Homeschool Robotics.
For schools we have articles on How to Create a Makerspace in Your School, and Best School 3D Printer for Library or Classroom.